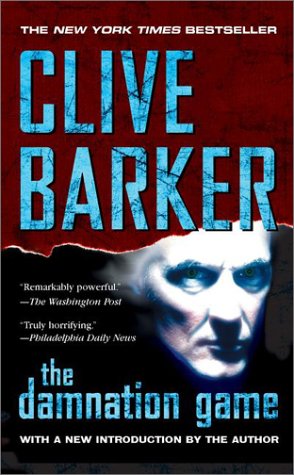 After missing this book for years, someone found it for me again. It is the best Barker novel in my personal opinion. I have read it countless times and have started it once again. It far surpasses the term "page turner" and becomes simply obsession. I'm including the link to
Amazon.com
to order your very own copy. I enjoyed his Books of Blood and of course the Hellraiser and Nightbreed comics, but this is simply...amazing.
He is a sick and twisted individual which makes him a wonderful horror writer. Nothing he's done has been less than wonderful for me.
Yes, there are movies based on quite a few of his stories and books, but of course the books are much, much more involved and horrifying.
He is a dark and scary man, and I love him!